Those that have been following the blog for a while will realise that I am going to have a very hefty home network running. One of the deliberations that I seem to get very varied opinions on relates to whether or not we get NUC devices (aka super small PC's) and attach them to the TV's in our Media and Rumpus rooms or whether we stick with DLNA (which streams audio/video to your TV).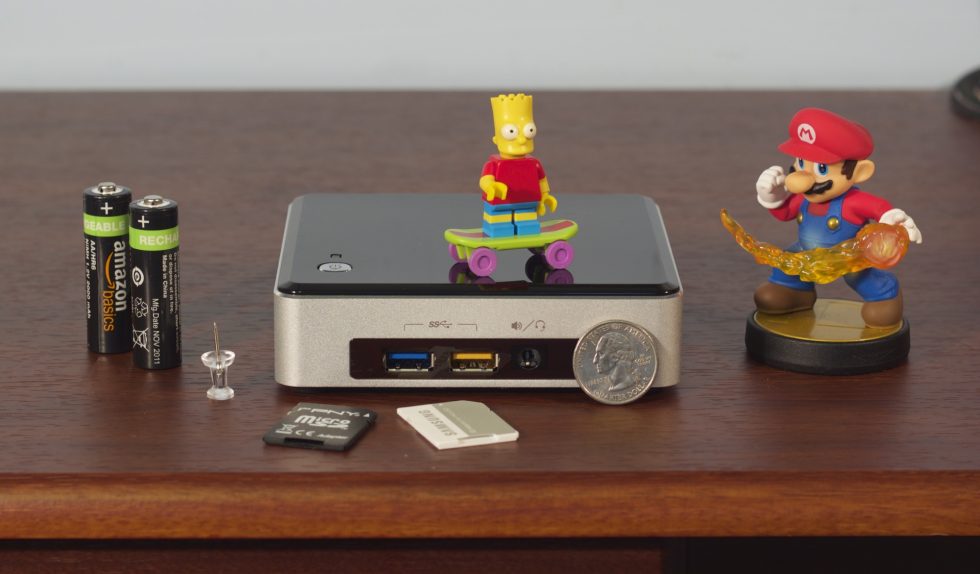 (Credit: Andrew Cunningham)
The only benefit of having a NUC is the ability to use a TV as a massive screen which would enable awesome visuals on gaming, although that would depend on the specs of the NUC that we bought.
If you have any opinions or advice, please leave a comment or send me an email using the contact widget on the right hand side of the page.